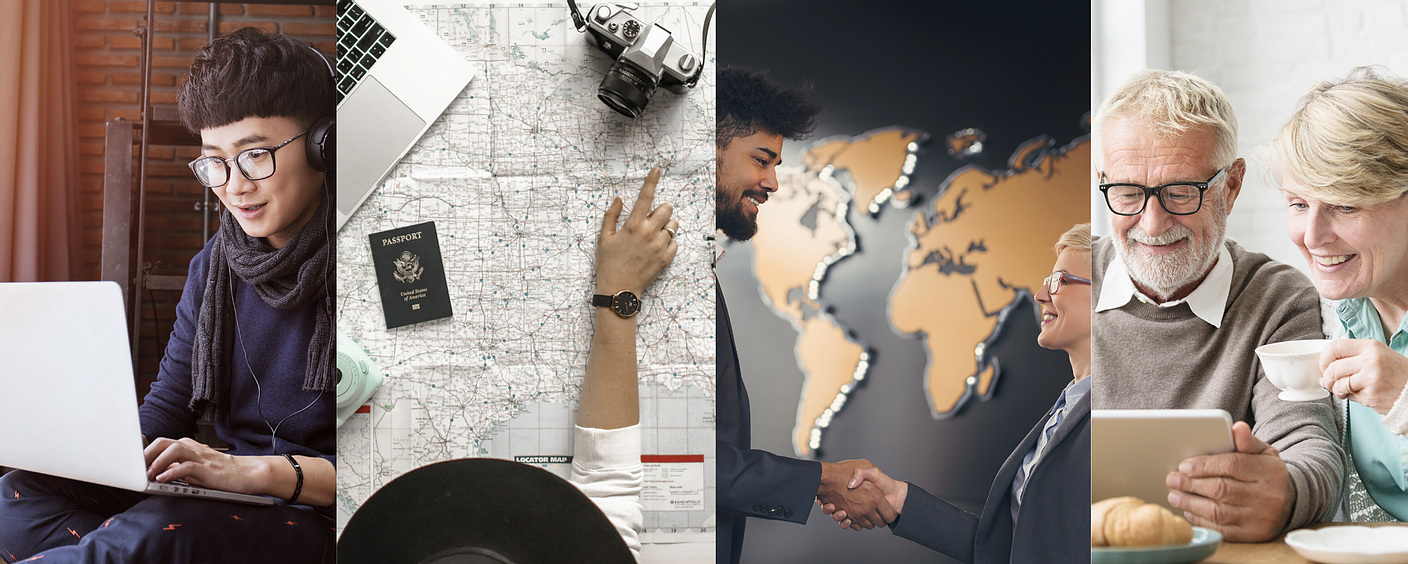 Puedes ir a muchos sitios,
si sabes español.

Muak: the sound of a kiss in Spanish.
A kiss on the cheek is the most common greeting in Latin America and Spain.
The teacher
Welcome to my site! I am from Spain and I have a wide experience in teaching Spanish as a foreign language to students of different ages and from all around the world. Read more about me.
Learn Spanish from home or anywhere
Adapt the class to your needs
Muuaak's material is designed to be clear, interactive and very visual!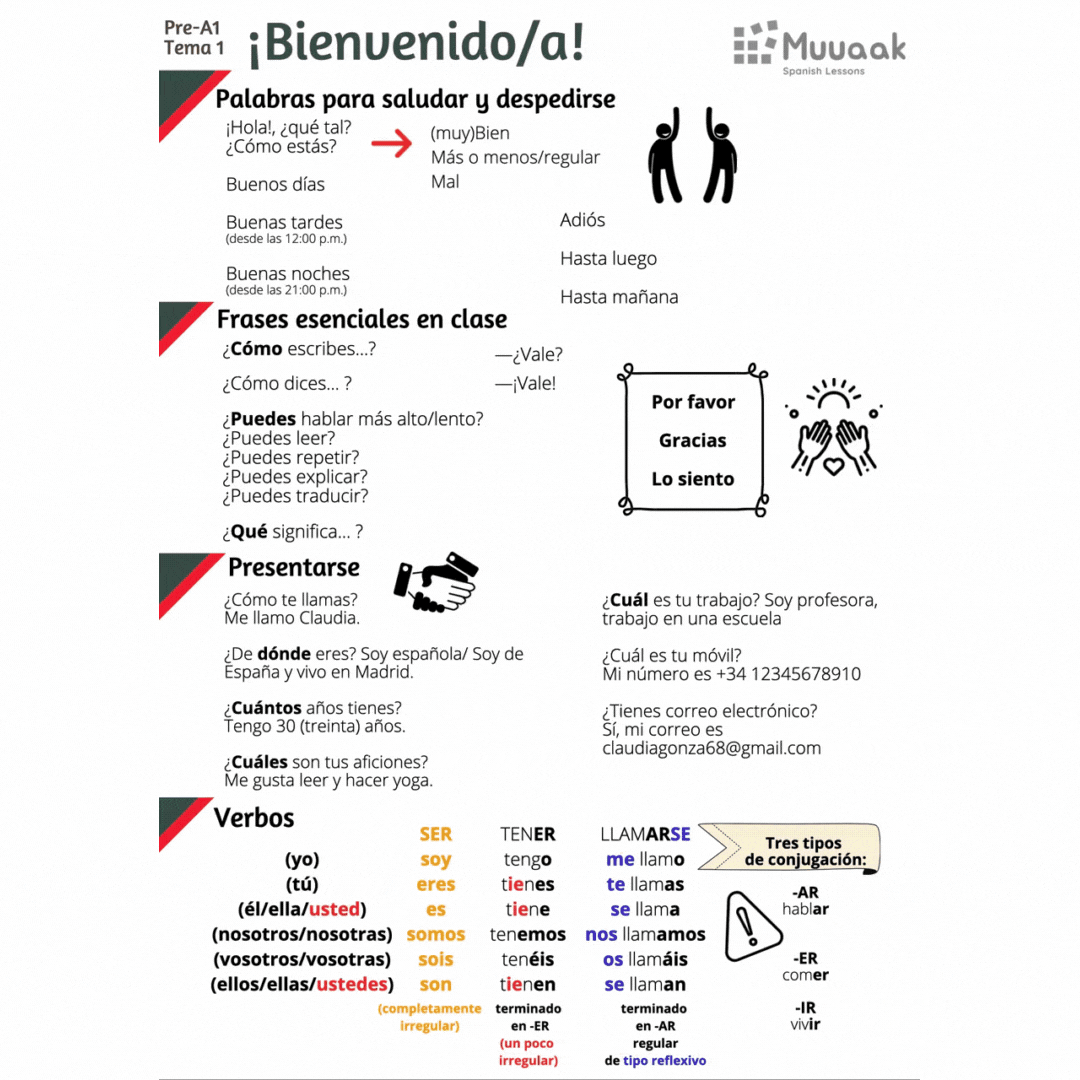 80 minutes personalized sessions
Learn Spanish through the free Zoom video call service with an experienced native teacher.
Amazing Blog content
Podcasts, videos, culture, travel, music and much more to keep up to date with the Spanish language.
All your material easily organized on Google drive
Access to a folder on Google Drive platform where you can find all the materials with the teacher's notes updated after each class, including: vocabulary, grammar and errors.
Learn Spanish and get a new soul
Extremely professional but also flexible
I have been taught by Virginia for the past 11 months. Virginia has been the most effective and diligent teacher I have encountered in 4 years of studying Spanish. Virginia is simultaneously extremely professional but also flexible. Virginia clearly devotes a lot of attention to each of her individual students- typified by the fact she will collate exercises that do not just target areas of your Spanish that need improvement but that cover topics you are interested in more broadly. The classes pass quickly and you are left with a sense of tangible improvement after each class.
Will Godson
Chartered accountant (London, UK)
Clases muy prácticas y divertidas
Virginia es muy paciente y alentadora y sus clases son muy prácticas y muy divertidas. He aprendido mucho desde que comencé las clases. Recomiendo encarecidamente las clases de español de Virginia. ¡Muchas gracias Virginia!
Barry Dunlevy
Pharmacist (Dublin, Irland)
Très à l'écoute et patiente
J'ai suivi des heures de cours privés à distance avec Virginia. Elle a mis en place un plan de formation personnalisé qui m'a permis de progresser rapidement. Elle est très à l'écoute et patiente. Ce fut un plaisir de travailler avec elle. Je recommande les compétences de Virginia.
K. Medjahdi
HR recruiter manager (Paris, France)
My Spanish has dramatically improved
Virginia makes learning Spanish fun! She always has a lesson prepared for exactly what I need. She is patient and explains things clearly. My Spanish has dramatically improved since I started taking classes! She helps me feel confident when speaking.
Rebecca Pfaffenbach
Clinical Research professional (New York, USA)
Caring, fun and devoted
Virginia is an incredible teacher. I've studied with dozens of private language tutors and she is one of the most considerate, patient, caring, fun, and devoted teachers I've ever studied with. She goes above and beyond by preparing additional materials outside of class time. Her ability to use technology helps the learner have a complete learning experience that's designed for the modern world. She is writing her own textbook, and it's extremely useful and innovate. I 100% recommend Virginia as your next Spanish professor. Invest in some regular time with her and you will not be disappointed.
Michele Carlo Rasicci
Hotel receptionist (Pennsylvania, USA)
She pushed me to perform to the highest of my potential
Virginia is a knowledgable, supporting and encouraging tutor. She has been an absolute pleasure to work with. Not only does Virginia teach every topic in great detail, but she also makes sure that classes are a lot of fun. Virginia has definitely broadened my understanding of Spanish and pushed me to perform to the highest of my potential. Every time, she inspires me to invest my time into learning Spanish and researching Spanish culture/history. To conclude, I highly recommend Virginia as a tutor and I am sure she will provide you with all the knowledge and support.
Sonya Danilceva
Architecture student (Chelyabinsk, Russia)
Unser Unterricht war nicht typisch Schule
Virginia ist eine super tolle Lehrerin. Sehr ruhig, verständnisvoll und passt sich deiner Geschwindigkeit an. Wenn du es nicht verstanden hast, überlegt sie sich neue Wege es dir zu erklären.
Unser Unterricht war nicht typisch Schule. Wir haben uns über Gott und die Welt unterhalten. Es gab immer andere Themen des täglichen Lebens. Dadurch ergaben sich neue Vokabeln und grammatische Unterrichtungen.
Ihre Lernunterlagen brauchten wir nur sehr selten.
Bislang habe ich 2 Unterrichtseinheiten zu je 10 x 1,5 Stunden gehabt, die mich sehr weit nach vorne brachten. Ich freue mich schon jetzt auf die nächsten Stunden.
Sören Masch
Bakery delivery (Lunenburg, Germany)