Do you want to learn Spanish in Reggaeton Songs? Reggaeton is strongly associated with Latin culture and generates a lot of debate for its shameless lyrics full of new words as a result of American cultural fusion and mixing. First of all, we have to clarify that Latin music is very broad and we cannot simplify it exclusively to this genre.
What is undeniable is that, whether you like reggaeton or not, it is unstoppable, even contagious (Despacito) because this commercial music is found on radio stations around the world. Although the lyrics are sometimes difficult to understand even for a native speaker (due to the Spanglish or slang), there are always parts you can pick up without problems and help you practice your listening comprehension while they sound in the disco, gym or bar. Personally, I encourage you to get into this genre because what is clear is that this music raises the energy on the grayest days and makes you dance. In fact, it was born in low-income areas and is an escape route to cheer up the population.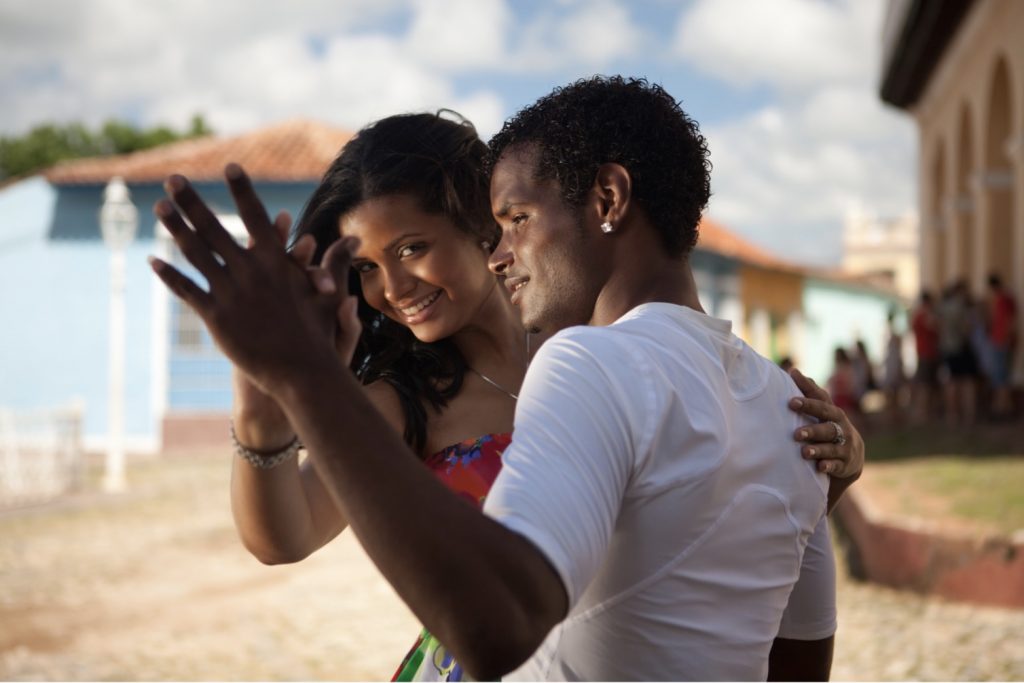 There is debate about its origin, some say that it was born in Panama and others that in Puerto Rico, what is clear is that it derived from Jamaican Reggae and was influenced by North American rap. It was born "on the street" and focused on social criticism. Its lyrics are tremendously explicit, especially when they refer to sex, in fact, the way of dancing it is very sensual, it is called perreo because the bodies are very close and at times it is quite provocative, in English it is very similar to the well known "twerking".
Some lyrics are controversial and sexist, although we can also find love and sentimental songs. We are going to analyze some famous groups of the current scene and their lyrics divided by themes (click on the titles to listen to the song):
Lyrics about Party
¿Y dónde está mi gente?
"Mais fais bouger la tête"
¿Y dónde está mi gente?
Say yeah, yeah, yeah
¡Un, dos, tres, "leggo"! (ay, di que sí)
And where are my people?
(French) But shake your head
And where are my people?
(English)
One, two, three, let's go (oh, say yes)
As you can see there is a huge linguistic mix (Spanish, French, English and English slang with leggo).
¡My people! Y ven a bailar
¡Corrillo! Y ven a gozar
¡Ven conmigo! Que se prendió la fiesta
que estamos en carnaval
Para arriba, para abajo! Weekend
(English) Come to dance!
Huddle! Come to enjoy!
Come with me! That the party started
That we are in carnival
Up, down! (English)
We can see a mix of English ("my people", "weekend") and Spanish with the particular term prenderse to express "to start" when its primary meaning is "to set fire to".
Lyrics about Lovers
Caramelo – Ozuna (Puerto Rican) & Karol G (Colombian):
Te volví a probar
Tu boca no pierde el sabor a caramelo-oh
Nos dejamos llevar
Tú eres mi bandolera y yo soy tu bandolero
I tried you again
Your mouth does not lose the caramel flavor
We get carried away
You are my "bandolero" (thief) and I am yours
Everything is in Spanish and you can check the rhyme (probar-llevar, caramelo-bandolero).
Sin pijama – Becky G (American) y Natti Natasha (Dominican):
Si tú me llamas
Nos vamo' pa' tu casa
Nos quedamo' en la cama
Sin pijama, sin pijama
If you call me
We go to your house
We stay in bed
No pyjamas, no pyjamas
The omission of final "s" (vamo', quedamo') or the end of a word (pa' instead of para) is a characteristic of the Andalusian and Latin American pronunciation as we analyzed before in this flamenco song.
Lyrics about Heartbreak
Deja de mentirte (ah)
La foto que subiste con él
diciendo que era tu cielo
Bebé, yo te conozco tan bien,
sé que fue pa' darme celos
No te diré quién, pero
llorando por mí te vieron
Stop lying to yourself
The photo you uploaded with him
saying he was your heaven
Baby I know you so well
I know it was to make me jealous
I won't tell you who, but
crying for me, they saw you
This song was very controversial because talks about a toxic ex boyfriend who stalk her girlfriend's social media and wants to make her feel bad about her new life. Do you know in Spanish we say stalkear a alguien? Nowadays, almost all the media neologism are fully taken from English and adapted into the Spanish form (-ar for a verb).
If you keep interested in this discussion, have a look to the girls answers covers songs that were uploaded in Youtube.
Tusa – Becky G (America) y Karol G (Colombian):
Un shot pa' la pena profunda
Y seguimo' gastando la funda
Otro shot pa' la mente
Pa' que el recuerdo no la atormente
A shot for the deep sorrow
And we keep spending the wallet
Another shot for the mind
So that the memory does not torment her
We can see again the well-know slang pa' instead of para and the use of the English word "shot" instead of the Spanish form chupito. This reggaeton song is one of those that becomes a bit hard to understand even for a Spanish speaker because of the particular slang from Colombia (the country of Karol G). Firstly the tittle, tusa in Colombia means "heartbreak" and funda it could also means "skirt" besides "money"… maybe it is a wordplay. Or maybe it comes from "founds" and it is a kind of Spanish… who knows.
I hope this post helps you at least to understand the context and purpose of this music gender, as you can see there is a lot of cultural elements difficult to translate but I encourage you to do a quick search on internet to discover these new concepts. And above all, please, give an every Spanish content an opportunity, don't be afraid and experience it although you can't understand it all, I am sure you will be able to catch some words and also, why not? Maybe you will acquire a new vision or sensation.