Many people think that a large part of the Spanish population is very well dressed. Spaniards like to be neat (with well-ironed clothes), perfumed and accessorized. As Andalusians say, "they don't lack parsley"! (no les falta un perejil: they don't lack any detail). They even dress their babies very elegantly, girls get their ears pierced as soon as they are born and there is also a special cologne for them (like Nenuco).
Along with France, Italy and England, Spain is one of those countries responsible for Western fashion and taste. Historically and internationally, Spain has stood out for having a more passionate style in contrast with the more refined French taste for instance. One of the most characteristic patterns we boast is the polka dot, which originates from gypsy culture. Among the most romantic and folkloric Spanish fashion elements, we find: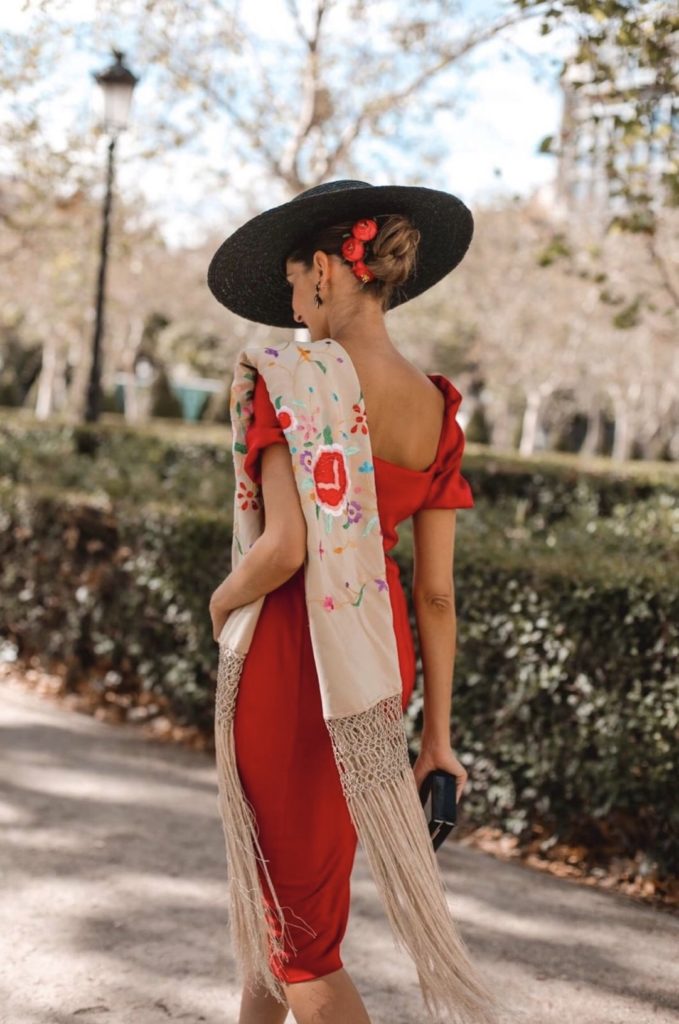 The mantilla: A hair veil made of lace. It is commonly seen in the Easter time processions, bullfights and other traditional events, in addition to being a ceremonial garment of the "godmothers" at baptisms and weddings. It is often complemented with a peineta (an ornamental comb).
The flower in the hair: Peonies, carnations and roses are some of the most famous floral hair accessories which women use to adorn themselves when dressing up for the elegant spring festivals, such as the Feria de Abril, which take place in the south of Spain.
The mantón o mantoncillo: A shawl worn over the shoulders considered to be a luxurious piece of craft. Women wear them in Spring time for the Feria de Abril event or in special moments like weddings, along with the traditional vestido de flamenca (a regional dress from Andalusia).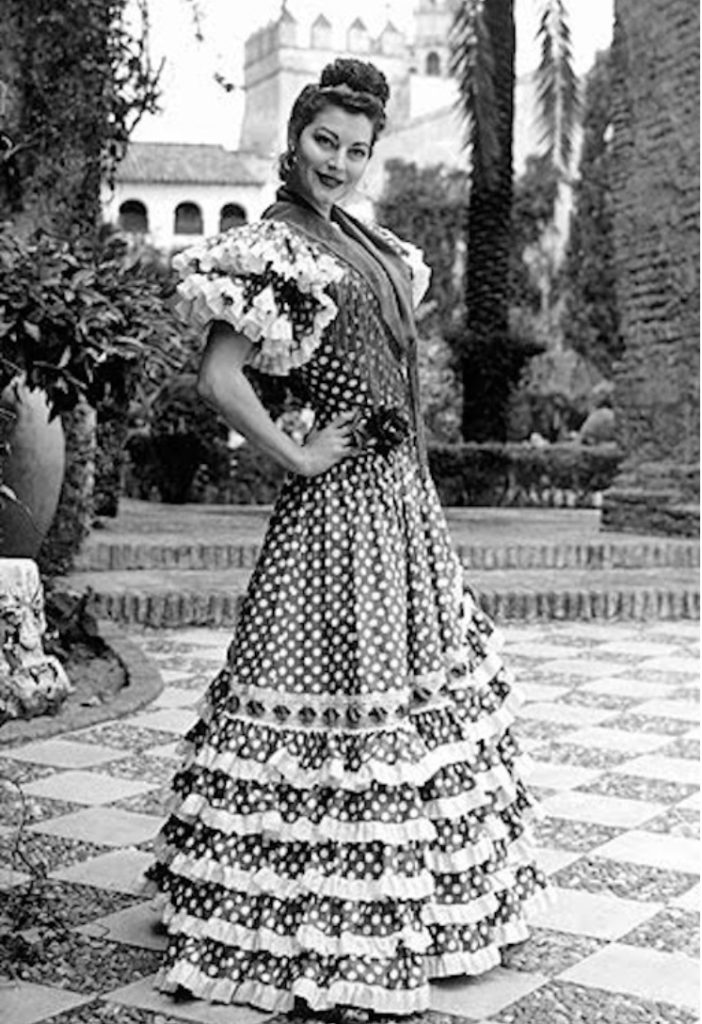 Here we can see the actress Ava Gardner who lived in Spain for 12 years "to take refuge from her fame and found a space where she could unleash her passion for life" (watch the series Arde Madrid). The polka dot pattern was one of her favorites. She loved wearing it on vestidos de flamenca and for both informal and party looks. Her natural style and her love for bulls led her to wear the mantilla. She loved to wear Spanish designs by Balenciaga and Pertegaz.
As a haute couture designer, the greatest advocate of the Spanish style was Balenciaga who opened his first workshop in San Sebastián in 1919. He started making dresses for the royal family and aristocracy of the time, but with the outbreak of the civil war he moved to Paris in 1937 where became one of the great references of haute couture. Inspired by painters Zurbarán, Goya and Velazquez, he learnt to combine haute couture with traditional style with great skill. The closest Balenciaga came to developing a prêt-à-porter (ready-to-wear) line was when he agreed to design the uniforms for Air France hostesses, one of his last jobs. The economic growth in the 60s combined with the appearance of a new young generation with the desire for changes and freedom, make way for ready-to-wear clothing and bypass the traditional fashion houses.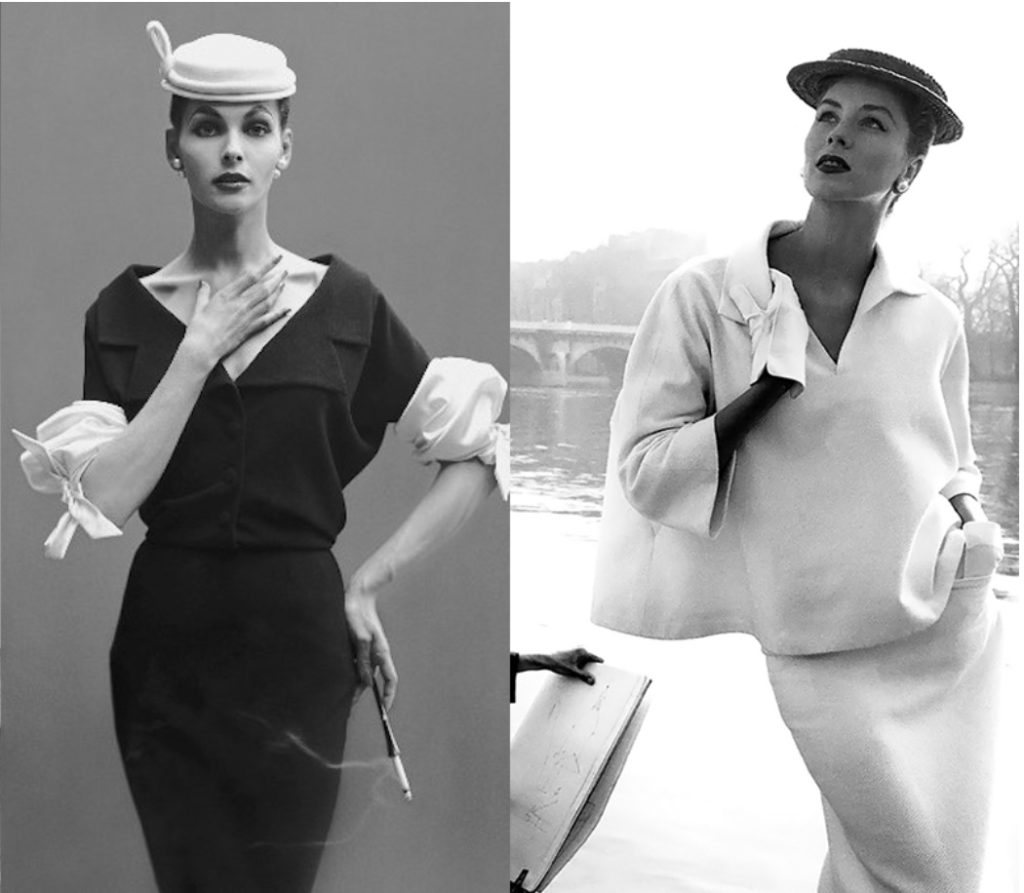 Manuel Pertegaz was the first Spaniard who took his dresses to the luxurious and elitist Fifth Avenue in New York. As well as Ava Gardner, he also dressed friends of his, such as Audrey Hepburn and Jacqueline Kennedy.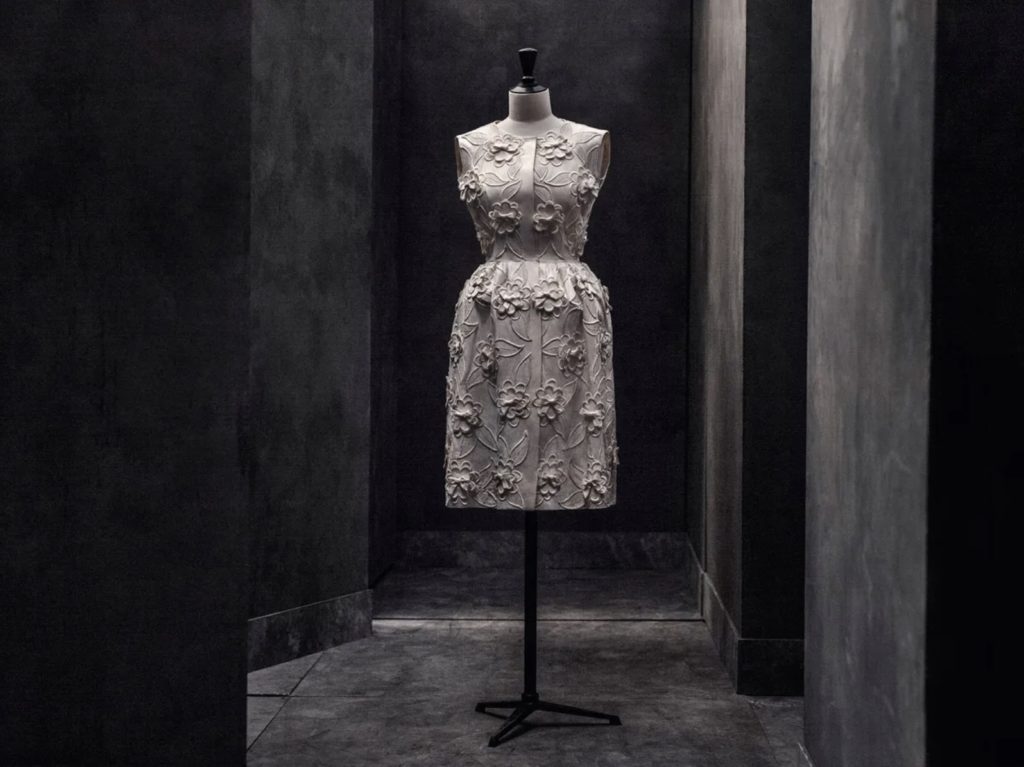 The most important event in Spanish fashion is held every two years in Madrid at the Mercedes-Benz Fashion Week. The Pasarela Cibeles (Cibeles catwalk) is a platform for the promotion of fashion in Spain.
Paco Rabanne's mother was Balenciaga's chief seamstress, so fashion has been an integral part of his life since he was a child. When he moved to France with his mother, he studied architecture but his true passion has always been fashion.
If we talk about Spanish designers, we cannot forget Adolfo Domínguez, a Galician whose parents were tailors and who, after finishing his studies in Philosophy and Languages, moved to Paris and then London to focus on art. His designs are always elegant and simple, and in addition to clothes he also designs bags.
Did you know that the creator of the famous "Manolos" worn by Sex and the City's Carry Bradshaw is Spanish? Manuel Blahnik Rodríguez was born on the island of La Palma, The Canary Islands. Although he started in the world of fashion in London, opening his first shoe store in the district of Chelsea.
Other prominent Spanish designers are: Roberto Verinno, Vittorio & Lucchino, Jesús del Pozo, Ángel Schlesser, Pedro del Hierro and Haníbal Laguna.
We cannot forget Spanish brides and leave without mentioning Pronovias and Rosa Clará, the Spanish wedding dress designers. Pronovias was founded in 1922 in Barcelona as a store specializing in lace, embroidery and silk fabrics from Turkey. In 2014, the family company had 200 stores (93 of its own, and 107 franchises). Today it has a presence in 103 countries.
Rosa Clará has won over brides from all over the world with her avant-garde designs, romanticism and elegance founded her brand in 1995, in Paseo de Gracia Barcelona.
Here we have learnt a bit about the history of Spanish fashion. Keep reading to find out more about the latest updates in Spanish style!